1st Birthday (and Christmas)
Robert iPhoto

(65 photo version)

(less) 35

65

(more) These photos available under
.


First Birthday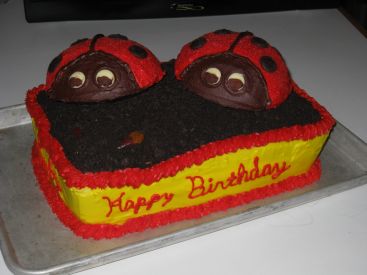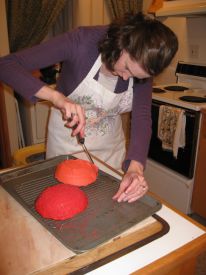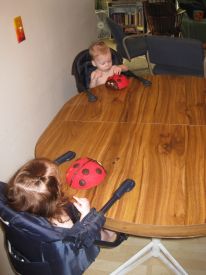 Lydia eating her ladybug cake.
Ruby eating her ladybug cake.
Lydia and Ruby playing on their own slugs for the first time.
Cute growing kids. They have taken their first steps but don't walk as their main mode of transportation yet. They're also big climbers.
Having Fun
Ruby and Lydia's current favorite activities are playing with food (both real and pretend), walker bikes, dolls, and chairs.
They are also such a big help with the dishes.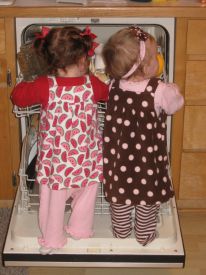 Christmas
We spent Christmas in Utah and saw a ton of family (from both sides).
Ruby and Lydia went sledding for the first time and loved it. Their cousin Kailey had a blast too.
We saw Ketchesons--hooray! Belky and Camille made a cake together, while all four girls played together, and David and Robert talked about math and computers--just like old times. The next day we celebrated Victoria and David's birthday at a birthday party. Then we had a sleepover with Elena and Victoria. It was so much fun!

Lydia and Ruby had a great time meeting and playing with their cousins.
The girls loved the plane ride. Their parents did too until the airline lost our bag. But it was worth it since we had such a great time with family.