Bradshaw 2008
Robert iPhoto

(63 photos) These photos available under
.



Here's our year in review.
Twin Girls!!
We're expecting twin girls sometime in February. We are super excited!
While in Utah, Camille's family held a surprise baby shower.
We're having fun preparing for the twins arrival.
Robert is taking great care of Camille, by doing extra things like mopping the floor.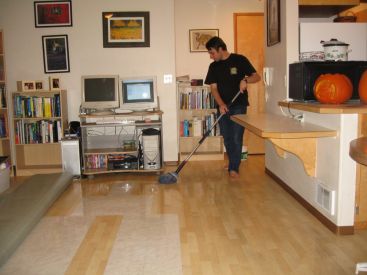 Sunbeam Party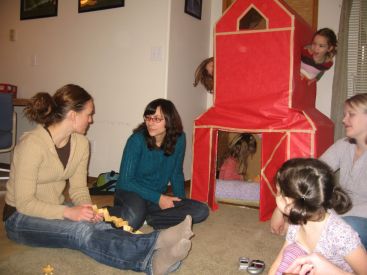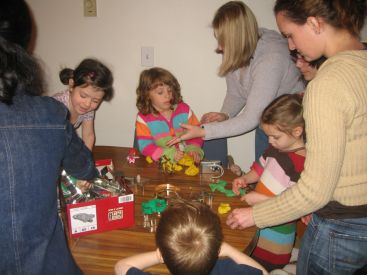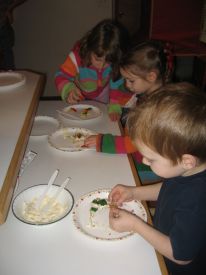 Conferences
Robert attended several math conferences this year--including one in France.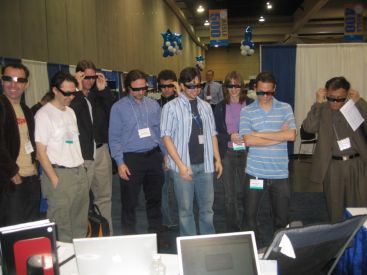 Camille's Dad visits Seattle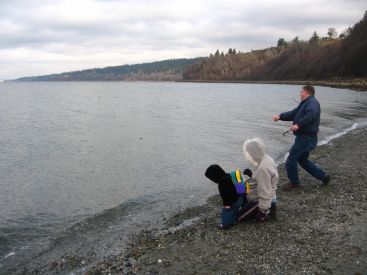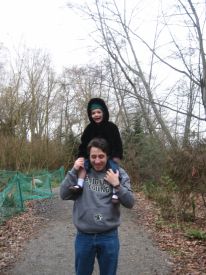 Green chocolate fountain for St Patricks Day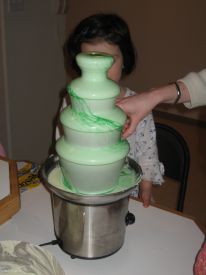 Coloring Easter eggs with Ketchesons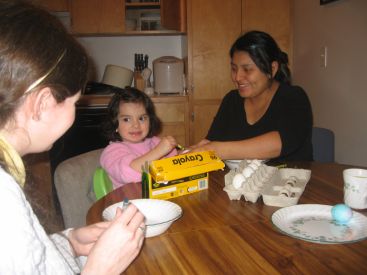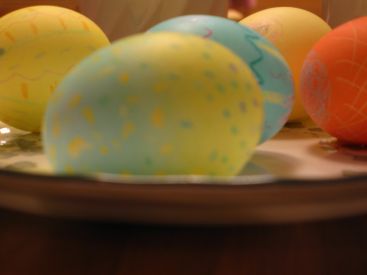 Making chocolates and cakes with Belky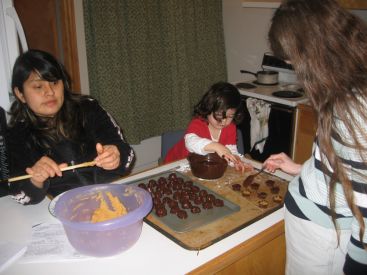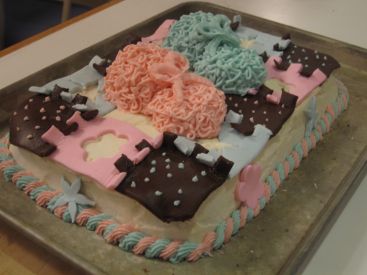 Tulip festival
We went to the annual tulip festival with Ketchesons. Elena sure loved the mud puddles.
Anniversary
We celebrated our 5th anniversary at a beautiful bed and breakfast in Leavenworth WA.
Memorial Day
We celebrated Memorial Day with Elizabeth & Saki, Hoffmans, and Ketchesons by going to the folk festival and having a barbeque.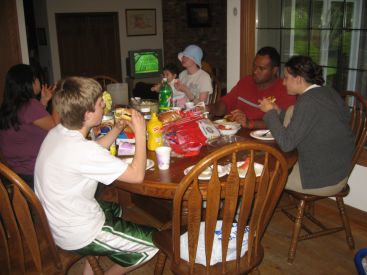 Victoria and Meresiana, born the same day, meet at last.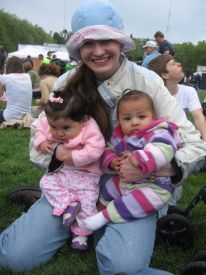 Camping in the Olympic Peninsula with Ketchesons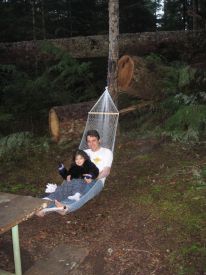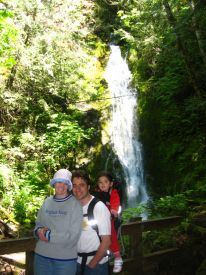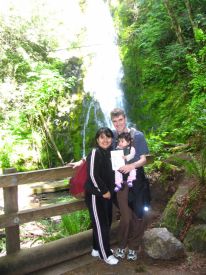 Summer in San Diego
Robert had a summer internship in San Diego working for the government. While there we enjoyed visits from Robert's Dad, Ketchesons, & Camille's parents.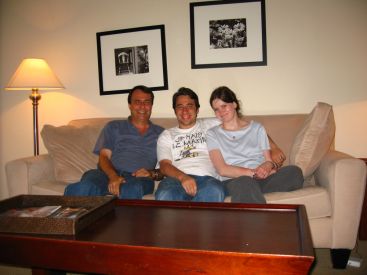 We went to the San Diego Zoo and Sea World with Ketchesons.
We went to the Wild Animal Park with Camille's parents.
We also really enjoyed living near Dian & Randy & their family, as well as Elizabeth & Saki & Meresiana. Some fun things we did together were celebrating the 4th of July, celebrating birthdays, and visiting beaches.
We also enjoyed visiting Old Town San Diego and some pretty parks, as well as camping in the dessert mountains.
Utah
On our way back to Seattle from San Diego, we visited with Camille's family (and other family members) in Utah. We spent quite a bit of time playing with Kailey.
Reno
We visited Camille's grandparents (as well as other family members) in Reno.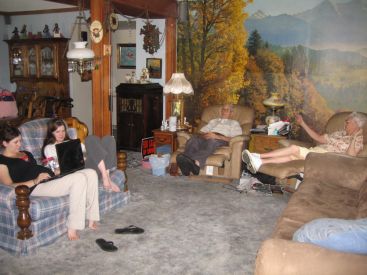 Meeting Cooper
We met Alyssa and her Mom in Moses Lake, so we could finally meet Cooper. Unfortunately Spencer couldn't come.
Carving pumpkins
We carved pumpkins with Ketchesons and Gardners. Isn't Victoria adorable inside the pumpkin?
Thanksgiving in Astoria
We celebrated Thanksgiving with Robert's grandparents in Astoria. While there, we went on a really pretty drive up the coast to an interesting museum.
Christmas
We're excited to have all of Robert's family come to celebrate Christmas with us in Seattle. Other Christmas activities include the annual gingerbread party and making Christmas cards.